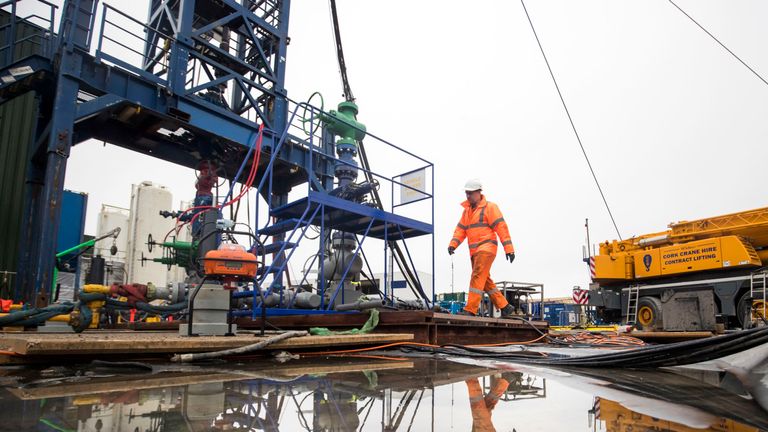 Cuadrilla are investigating after a 2.9 magnitude tremor was recorded at its fracking site, the biggest quake yet.
It comes after two others this week which both were recorded as the strongest at the time.
On Saturday, an even larger 2.1-magnitude tremor was reported.
The 2.9 magnitude tremor was recorded Monday morning at 8.30am.
The British Geological survey said: "The induced seismicity event recorded at 07.30 [UTC] near Blackpool today, has been revised from a magnitude of 2.6ML to 2.9ML. This was after further analysis by our seismology team on the location of the event."
The company Cuadrilla said in a statement that no hydraulic fracturing was being carried out at the time and none was carried out over the weekend.
Source – Sky News