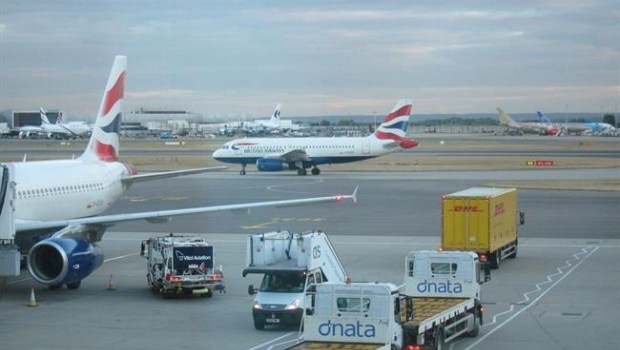 Environmental activists are planning to fly drones around Heathrow airport with the aim of grounding flights from the UK's largest transportation hubs to protest against climate change and the contribution of air travel to the problem.
 Activists from Heathrow Pause, a splinter group from Extinction Rebellion – said they will operate small toy drones around the aerodrome from 0300 BST on Friday 13 September.
A spokesman for the activists said "somewhere between 50 to a couple of hundred people" would take part with each one flying a drone.
"From 13 September, we will exploit a loophole in Heathrow airport's health and safety protocols and fly toy drones within its restricted zone," the group said.
"It is our understanding that the airport's authorities will respond by grounding all flights. Drones will not be flown in flight paths and there will be no risk of harm to anyone.
"We know that we will be arrested. We know that we face significant prison sentences for our actions. We have lives, we have families, we do not wish to go to prison.
"But we are steadfast in our resolve. We do this in defence of life. We do it because our consciences leave us no other choice but to act."
Drones have been banned from flying above 400ft, and within one kilometre (0.6 miles) of the airport's perimeter.
Anyone breaching those restrictions faces fines of up to £2,500 and could be charged with recklessly or negligently acting in a manner likely to endanger an aircraft or any person in an aircraft, an offence which carries a maximum sentence of five years in prison.
Source – The Independent and Sharecast.com