The consignment, which was flown into the UK by the RAF last month, has been impounded by inspectors, who say it is faulty.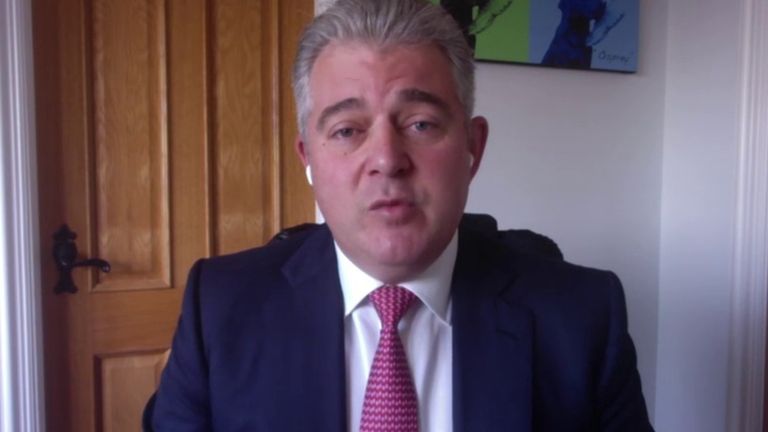 A shipment of personal protective equipment (PPE) from Turkey cannot be used because it doesn't meet UK safety standards.
The 84-tonne shipment, including 400,000 medical gowns, has been impounded in a government warehouse near Heathrow Airport in west London, the Daily Telegraph reported.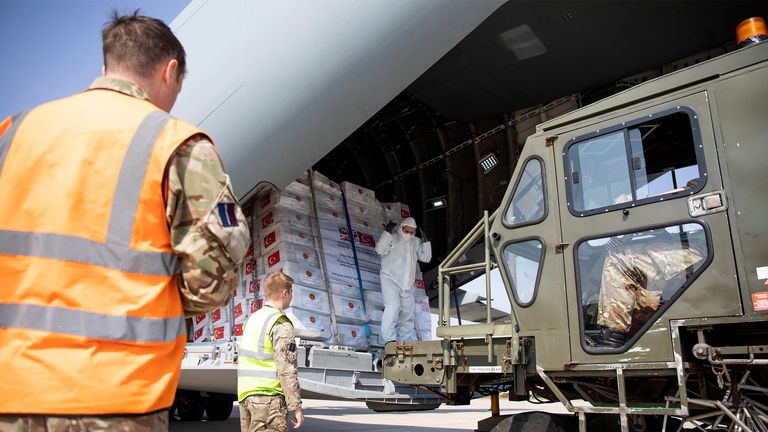 Shortages of PPE, vital for protecting frontline healthcare workers treating coronavirus patients, have plagued the government throughout the pandemic, forcing some doctors to buy their own.
Ministers secured a substantial supply of gowns from Turkey, which, after an initial delay, arrived on 22 April.
"We believed this equipment was going to be of the right standard, but when our experts here tested it, they found it wasn't," Northern Ireland Secretary Brandon Lewis told Sky News.
"All the PPE that we acquire, we expect it to be of a standard that we set out when we purchase it."
Mr Lewis would not comment on whether the consignment should have been checked before it left Turkey, but acknowledged that "in this instance some of it has turned out not to be good enough."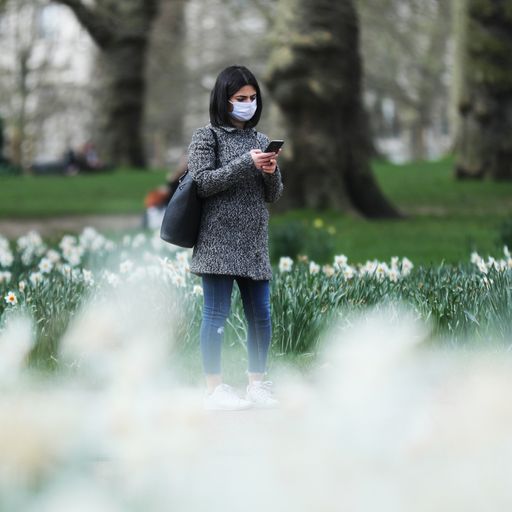 The Department of Health and Social Care said in a statement: "This is a global pandemic with many countries procuring PPE, leading to shortages around the world, not just the UK.
"All deliveries of PPE are checked to ensure the equipment meets the safety and quality standards our frontline staff need"
"If equipment does not meet our specifications or pass our quality assurance processes, it is not distributed to the front line."
Prime Minister Boris Johnson is widely expected to announce an easing of the UK's coronavirus lockdown on Sunday, including changing the "stay at home" message to one of "stay safe".
Latest government figures showed 30,076 people have now died in hospitals, care homes and the wider community after testing positive, up by 649 from the day before.
Analysis by Dominic Waghorn, diplomatic editor
This is hugely embarrassing for both Britain and Turkey.
The Turkish newspaper, the Daily Sabah, reports that "Summarizing Turkey's solidarity, the medical supplies that were provided had a famous quote by 13th-century Islamic scholar and poet Mevlana Jalaluddin Rumi inscribed on the crates: 'There is hope after despair and many suns after darkness'".
There is now the likelihood of a messy wrangle over who is to blame and whether Britain should get its money back.
The government has been urging health authorities to use its central equipment procurement service to avoid them squabbling with each other for limited local supplies.
This fiasco clearly undermines that if the central government is seen as failing to guarantee its own supply at a high enough level of quality.
Under huge pressure to procure more protective equipment the British government turned to a Turkish company that until only recently had been making tracksuits and shirts. It seems it was not able to produce gowns of the sufficient quality to meet British standards.
Source – www.skynews.com